What sets us apart from other staffing agencies?
Simple. We are specific to the food service industry.
It's no secret that everyone enjoys attending a good party. Hosting an event can be an overwhelming task, even to a seasoned catering professional. Between organizing the catering, setting everything up and keeping both food and drinks moving as guests arrive, there's a seemingly endless list of daunting tasks that need to be complete. That's specifically why Enjoy Your Party was founded.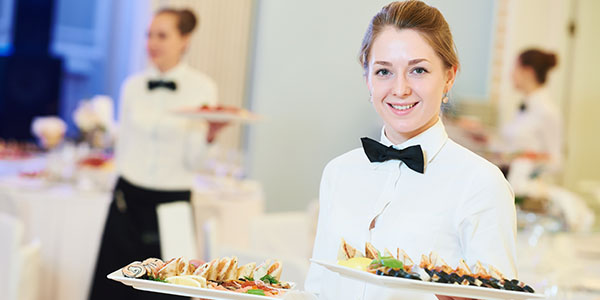 "Food service is tricky business, especially when you're dealing with large events. You can't fake being an expert—either you know the ins and outs of the industry or you don't. At Enjoy Your Party, we haven't just learned those ins and outs. We've perfected them," said Patrick Morlando, "Our program is extremely unique in that we strictly deal in food service. But having that specialty has enabled us to become the leading staffing experts in the industry, no matter who our client is."
There are many staffing agencies out there, but most are not focused on one industry. Through our comprehensive training program and focus on the industry, our clients feel comfortable knowing we are sending them staff that will exceed their expectations of service.