How Franchising with Enjoy Your Party Creates an Additional Revenue Stream for Entrepreneurs Already Operating in the Industry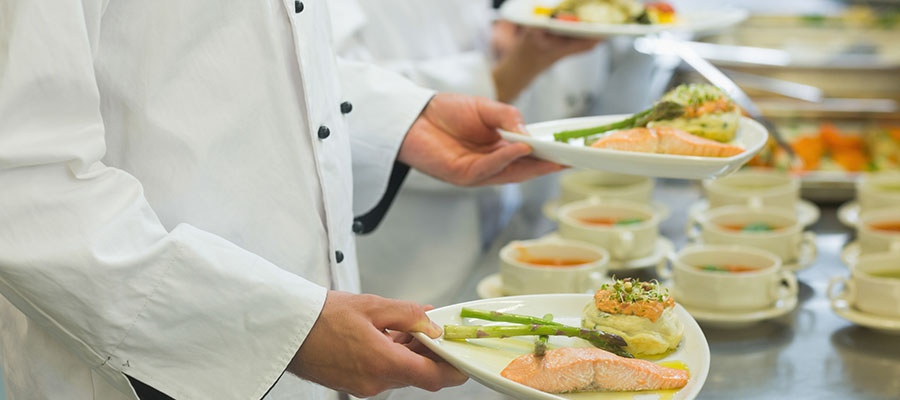 From event planners and party rental companies to transportation concepts and caterers, Enjoy Your Party offers entrepreneurs a one of a kind business ownership opportunity to diversify their portfolios.
When it comes to being successful in the event and food service industries, quality is key. Because the business is based on creating a positive experience for every guest in attendance, it's essential for brands to take the necessary steps to ensure that their customer service is consistently exceptional. That's why Enjoy Your Party continues to excel as it expands across the East Coast.
The emerging franchise concept, which provides professional servers, bartenders, grill cooks, chefs, maître 'ds, captains, utility workers, dishwashers, cashiers and set up and break down crews, is raising the bar in the staffing industry. From its attention to detail to its strong relationship with both consumers and national partners, the brand brings a level of excellence to the table that's otherwise missing. And now, other businesses in the industry have the opportunity to capitalize on Enjoy Your Party's strong momentum. The brand is looking to bring franchisees on board who already have experience in the hospitality industry.
"Shortly after launching our franchise program, we realized that the Enjoy Your Party brand provides a great value added for other companies operating in the same space. From event planners to caterers, there's no shortage of businesses out there that are in need of our top tier staffing services. By franchising with Enjoy Your Party, those concepts and local owners are able to use our proven system to their advantage by diversifying their portfolios while adding another revenue stream to their bottom lines," said Patrick Morlando, director of franchise operations for Enjoy Your Party. "We're confident that experienced industry professionals will thrive as local owners in our system."
To fuel its ongoing expansion efforts, Enjoy Your Party is actively looking to work with industry professionals such as, event planners, event rental organizations, event transportation and caterers. And the brand's executive leadership team is confident that these entrepreneurs will make top performing franchisees because they have the potential to grow and expand their current business model.
"We hired two prep cooks and four waiters only a few days before an event. As caterers, we found ourselves in the unenviable position that no caterers want to be in: short staffed so close to a big event," said Michele from J&M Caterers. "I spoke to Rosanna [Morlando] on the phone one evening and knew I made the right call. The staff was punctual, professional and experienced. I look forward to an ongoing business partnership with Enjoy Your Party!"
This won't be the first time that other industry professionals have recognized the power behind partnering with the Enjoy Your Party brand. Companies are already relying on Enjoy Your Party to ensure that their events go off without a hitch.
Enjoy Your Party's business ownership opportunity is designed to set all of its franchisees up for success. From a comprehensive training program to a strong support team that makes itself readily available to lend a helping hand, the brand goes above and beyond to position its local owners for long-term growth. And with startup costs that fall below the $100,000 mark, Enjoy Your Party makes it an easy transition for entrepreneurs already operating in the industry to add another revenue stream to their bottom lines.
"There's no doubt that Enjoy Your Party and successful industry entrepreneurs are a perfect match. Not only will our franchisees be able to extend their services among their existing owners, they'll also be able to tap into the momentum and strength behind our established system," said Maria Morlando, Enjoy Your Party's director of training and development. "We're looking forward to welcoming new franchisees into our system as we continue to expand across the East Coast and beyond. It's an exciting time to be a part of the Enjoy Your Party family, and there's no limit to our growth potential as we continue to break into new communities and establish new relationships."