The Top Five Reasons to Become an Enjoy Your Party Franchisee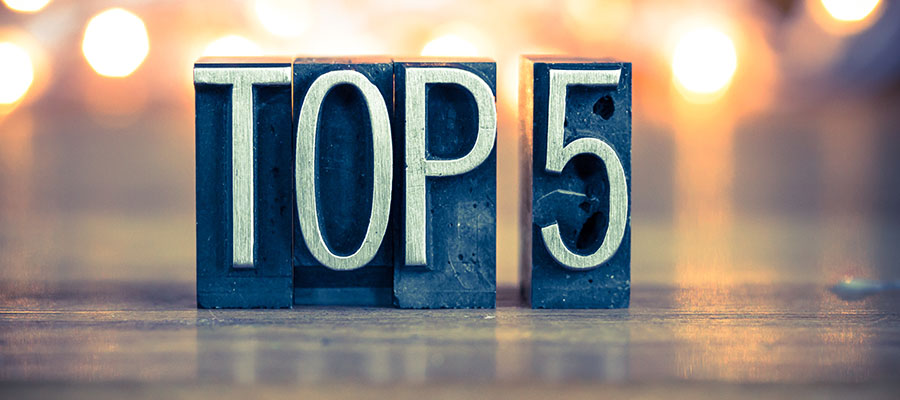 From its strong brand presence to its family owned and operated model, Enjoy Your Party's business ownership opportunity is designed to give its franchisees a wide variety of competitive advantages that position them for long-term success.
It's no secret that in today's economy and digital-centric society, quality customer service can make or break a business—especially in the service industry. Establishing strong relationships with clients by providing event staff that stands out from the competition. Consumers are looking to work with brands that go above and beyond to create the best possible experience. Providing excellent service is why Enjoy Your Party is continuing to see success as it expands.
The emerging franchise concept has already solidified its position as the foodservice staffing agency to beat. Its employees are the best in the business—from waiters and maître 'ds to set up and break down crews, Enjoy Your Party handles all aspects of event and party staffing. And now, as franchisees sign on to open up their own Enjoy Your Party locations and bring superior staffing services to their local communities, the brand is positioned for rapid and record breaking growth.
These are the top five reasons to become an Enjoy Your Party franchisee:
The Brand Boasts Over Two Decades of Experience
For the past 24 years, Enjoy Your Party has been setting a new standard for excellence in the foodservice staffing industry. In addition to ensuring that all of its employees are properly trained to be both professional and knowledgeable, the brand also brings a level of uniformity and consistency to the table that's otherwise missing. And because Enjoy Your Party has been perfecting its business model for over two decades, it gives franchisees the opportunity to tap into its strong reputation among consumers and prospective business owners alike. That impressive brand presence has the potential to go a long way.
"The staff [Enjoy Your Party] sent me was incredible! I worked them hard and they were able to bounce from one thing to another effortlessly. They did everything I asked, and then some," said Alex, a catering manager in West Orange, New Jersey.
Franchisees Can Tap into Enjoy Your Party's National Account Presence
In addition to having a strong brand presence, Enjoy Your Party also has established relationships with national partners across the country. From major venues and institutions to event companies in the industry that don't provide their own staffing services. The brand allows its franchisees to access its current and future national accounts that are in need of Enjoy Your Party's services on a consistent basis. Not only does that provide local owners with solid business right off the bat, but it also ensures that franchisees are able to staff events year-round.
Gain Access to Comprehensive Training for All Aspects of Foodservice
The competitive advantages that come with being an Enjoy Your Party franchisee extend far beyond its consumer and professional relationships. The brand also goes above and beyond to set its franchisees up for success. By providing comprehensive and ongoing training.
Every franchisee that joins the Enjoy Your Party family will be certified in a proven trading program. This ensure that brand standards are met and kept consistent across its entire system. This transferable training ensures that its every franchisee and their team of staff team are well prepared to handle any situation they encounter while on the job.
"We take our image and branding very seriously. It's critical that we put our best foot forward every time we staff an event, and that means making sure that every member of our team is thoroughly versed in our best practices and procedures," said Maria Morlando, Enjoy Your Party's director of training and development. "Because we specialize in foodservice, we have a very specific set of skills that all of our franchisees and employees need to learn. And teaching our local owners how to provide that training—in addition to helping out with the education process ourselves—is one of the many benefits that come with being an Enjoy Your Party franchisee."
Demand for Top Tier Staffing is at an All-Time High, Creating Limitless Opportunities for Growth
In the event and party service industry, it's not uncommon for there to be an on and off season. But for Enjoy Your Party, demand is consistently high. Experienced entrepreneurs currently operating in different segments of the industry can diversify their portfolios and add a consistent revenue stream to their bottom lines by signing on to become Enjoy Your Party franchisees. Likewise, first time business owners have the opportunity to build a consumer driven business with the support of a proven business model.
"Enjoy Your Party is incredibly unique because our services are always in demand. Staffing isn't seasonal like other aspects of the event and party industries—we're fielding requests year-round," said Patrick Morlando, director of franchise operations for Enjoy Your Party. "Staffing plays an integral role in the event industry, and no one does it better than Enjoy Your Party. And as customer service continues to be an increasingly important aspect of businesses, demand for our services is only going to climb."
Enjoy Your Party is Family Owned and Operated
The biggest differentiator that Enjoy Your Party provides its franchisees is the fact that it's family owned and operated. At the end of the day, the executive leadership team behind the brand is invested in each and every one of its team members. And that personal touch is evident across Enjoy Your Party's entire system, even as it continues to expand in communities across the East Coast and beyond.
"By being a family owned and operated business, our franchisees will always have direct access to the decision makers behind the Enjoy Your Party brand. We take a very hands-on approach to helping our local owners position themselves for success—we're personally invested in making sure that they're achieving their goals," said Patrick. "This isn't the type of business where our franchisees will have to go through automated telephone prompts and voicemail machines to get a direct answer, even as we continue to grow. We value strong communication, and we consider every member of our team to be an extended member of our family. That's why we're looking forward to expanding our network in the months and years ahead."