Enjoy Your Party Introduces New Training Program Designed to Set Franchisees and Employees Up for Success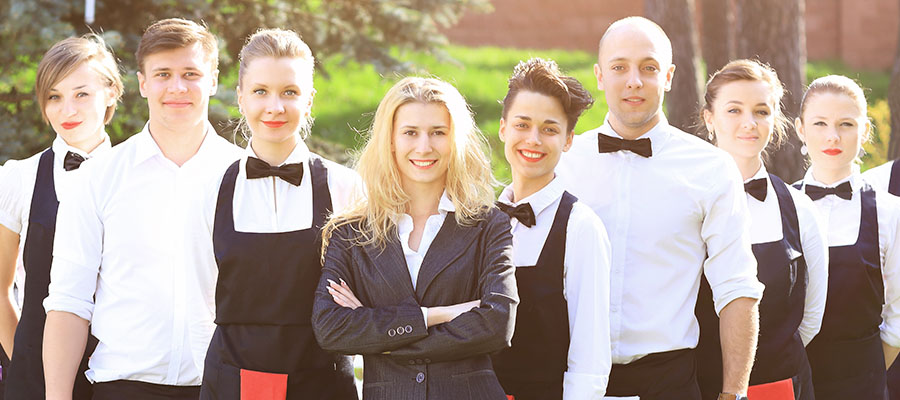 The enhanced training program, called "Enjoy Your Party University," is a comprehensive guide that ensures the brand's high standards for service are upheld across its entire system.
For brands in the food service and hospitality industry looking to keep customers coming back, quality and consistency are key. It's no secret that customer service can make or break a business model—establishing strong relationships with consumers is essential for concepts that are looking to expand their reach. That's why Enjoy Your Party goes above and beyond to ensure that its guests are having the best possible experience every time its team is booked to staff an event.
The foodservice staffing agency—and emerging franchise—is known for its network of professional and experienced servers, bartenders, grill cooks, maître 'ds, captains, utility workers, dishwashers, cashiers and set up and break down crews. And with more than 450 employees currently working under its umbrella, Enjoy Your Party's stellar reputation is far from an accident. Instead, it's a result of its comprehensive and ongoing training program that's now getting an upgrade. The brand is introducing a new training manual that's designed to position its owners and staff members up for success called Enjoy Your Party University.
"Our decision to introduce a new training manual comes down to the fact that our customers trust us to provide them with staff that is capable of providing top notch quality service. Believe it or not, there is a right and wrong way to serve, and we make it a top priority to ensure that every one of our customers is receiving the best staff in the industry," said Maria Morlando, Enjoy Your Party's director of training and development. "We take our image as a company very seriously, and we're confident that Enjoy Your Party University will help us achieve a heightened level of consistency across our system as we grow."
Enjoy Your Party University is divided into two distinct sections: one for banquet servers, and the other for servers at private events. Both manuals break down what is expected of Enjoy Your Party employees, including how to set a table, how to maintain a table, the correct way to serve a guest, how to set up and break down buffets and general rules and regulations. Essentially, Enjoy Your Party University walks through an event from start to finish, and explains what needs to be done every step of the way to ensure that it's a success. And even though the new training program isn't a substitute for serving experience, it is designed to be as comprehensive as possible. That's why every Enjoy Your Party staff member is making their way to the brand's headquarters on one of ten dates that's convenient for them to go through the manual alongside the corporate team.
"Every member of our staff will be introduced to Enjoy Your Party University—even our servers who have been with us for the past decade. It's a great refresher for our entire team, and it'll allow us to ensure that everyone is on the same page," said Morlando. "Now that we're growing as a company and getting our brand name out there on a national level, maintaining our reputation as the foodservice staffing brand to beat is critical. This training program proactively takes steps to unify our approach to customer service."
The introduction of Enjoy Your Party University to the brand's system comes as the concept looks to break into the franchising industry. That's why the new training program goes beyond that of an employee handbook—it's also a tool that franchisees will use as they sign on to open up their own Enjoy Your Party location in their local communities.
"There's no doubt that Enjoy Your Party University will play a major role in our expansion efforts going forward. Even though we won't be walking our franchisees through this program exactly, we'll be showing them how to leverage our new training procedures to ensure that they're building the best possible team. That's what will ultimately allow our local owners to thrive as business owners," said Patrick Morlando, director of franchise operations for Enjoy Your Party. "As we continue to perfect and enhance our brand image, tools like Enjoy Your Party University that bring a level of consistency to the table will become more important than ever before. We're eager to see the impact that this new training program will have across our system, and we're looking forward to helping our franchisees make the most of it."