Enjoy Your Party Boasts Unparalleled Franchise Opportunity for Experienced Entrepreneurs in the Hospitality Industry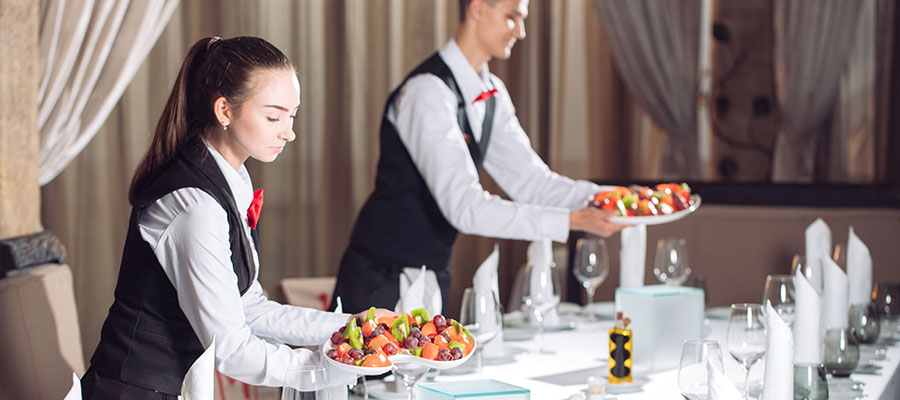 More and more franchisees are finding that Enjoy Your Party is the perfect concept to help them diversify their revenue streams in an in-demand industry.
After spending years working various catering events, Rosanna Morlando realized an unmet need: there was a high demand for professional wait staff in the restaurant and catering industry, but very few qualified companies poised to fill the gap.
This realization sparked an idea for a new business venture, and with that, Enjoy Your Party was born. Morlando set up an office in her home, hired five employees and trained them to work catered events in private venues. Her client list rapidly grew, and in 1996, Enjoy Your Party became incorporated with a focus on providing wait staff to events in private homes.
Today, Enjoy Your Party has come a long way. After making the decision in 2016 to franchise its model, the company has grown to employ more than 350 trained employees (which includes servers, bartenders, chefs, Maitre 'Ds, utility workers, dishwashers and set-up/break-down crews), and provides staff seven days a week to more than 50 off-premise caterers, country clubs, hospitals, universities, banquets and catering halls and food service groups throughout New Jersey, New York City, Eastern Pennsylvania and South East Florida.
But beyond providing exceptional service, Enjoy Your Party's strong business model has become a rewarding option for aspiring entrepreneurs in the hospitality sector looking to diversify their revenue streams. That's because Enjoy Your Party provides franchisees a way to build upon their experience in hospitality and seamlessly transition into ownership—giving them the chance to work more manageable hours but see higher returns. According to Patrick Morlando, the director of franchise operations for Enjoy Your Party, caterers, food service directors, caterers, Maitre 'Ds and event planners in particular are well-suited for the brand.
"For us, the right franchisee is someone who not only comes from a solid business background in food service and hospitality management, but someone who is willing to use that knowledge to train and develop future professionals," Morlando said. "With those traits in mind, we're finding that more and more people from the hospitality industry are finding the kind of success they're looking for with Enjoy Your Party. Not only does this franchise opportunity give them a way to tap into their existing expertise, but it helps them be a part of a thriving and flexible business model that can build upon and support their current job."
They also have the opportunity to join a concept that's in high demand. With national contracts with big-name companies like Aramark and Hilton, franchisees have the added benefit of joining a system with the kind of strong reputation and deep relationships that can only come from decades of experience.
"We have had to stop going to trade shows because we are fighting back the customers. There is such a need for what we provide," Morlando added. "People throughout the country keep asking us when we are going to be in their area. It's clear that now is the time to be a part of Enjoy Your Party's growing team."
Because Enjoy Your Party is not a brick and mortar business, franchisees also don't have to worry about expensive build-out costs to open a location. Franchises are also purchased by territory, and franchisees can run as many as three at a time—all of which can be run from one office. And with affordable startup costs that fall below the $100,000 mark, Enjoy Your Party makes it simple and intuitive for people within the hospitality sector to fulfill their dream of becoming local business owners.
"There's no doubt that it's an exciting time to be a part of the Enjoy Your Party brand. There's a real need for our services in communities across the country, and we're looking forward to capitalizing on that demand throughout 2017," Morlando said. "By continuing to partner with entrepreneurs who are experienced in and passionate about the hospitality industry, we're confident that Enjoy Your Party will catch on among every customer we serve."