Enjoy Your Party Sets the Standard in Service Staffing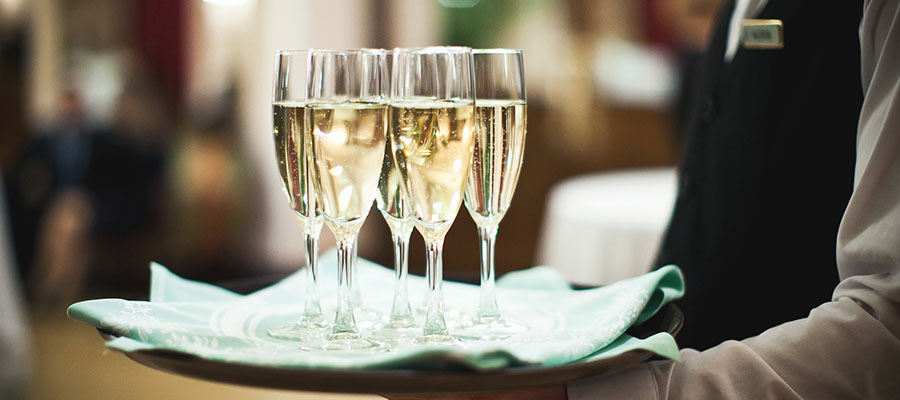 We all have our opinions on what great service looks like. Some of us are not very demanding and others expect service personnel to go that extra mile. However, most of us can agree that customer service in this country just isn't what it used to be. Enjoy Your Party is on a mission to change this.
Launched in 1994 by Rosanna Morlando, a strong, Italian, mother of two, Enjoy Your Party began as a part time endeavor to help people find great servers for private parties and events. She soon realized that there was a demand for professional wait staff in the catering industry and she started the company with five employees and a handful of clients. Her client list grew rapidly, as word got around about how professional, friendly and competent the Enjoy Your Party staff was. Today, Enjoy Your Party employs more than 450 trained service professionals, and they staff events in five different states. The company has also recently started a franchise program, and their first franchise business will be located in Atlanta.
Guest culture at Enjoy Your Party means that you exceed service standards at all times.
"As a food service staffing agency, our company is only as good as our last event," states Patrick Morlando, Director of Franchise Operations, and husband to the enterprising Rosanna. Enjoy Your Party maintains a thorough training program for each of its employees and franchise owners, and fosters their Y.E.S.S. (You Exceed Service Standards) Culture with each new trainee. This means that every server, every bartender and every utility worker, while on every job, goes out of their way to recognize, serve and delight the customer at every point of contact. As an Enjoy Your Party employee, it is imperative that each person is trained and cross-trained to handle multiple tasks efficiently, so that the event runs smoothly. Morlando states that, "Providing a great service is not rocket science. Doing it consistently is the rocket science."
We have all attended events where poor service has ruined the experience, and this is where most companies fall short. Morlando says that the mentality in the service industry has become, "She's just a server, or he's just a bartender." This creates indifference in the service staff. "They just don't care, and it shows."
The training program at Enjoy Your Party includes an in-depth interview with all new employees, in order to assess an individual's character and personality. This allows the company to place the right person, in the right position, every time. Training consists of intense instruction covering all aspects of an event service, including set-up, banquet facility layout, event operations, and break down procedures. Servers and bartenders are also T.I.P.S. trained, which is a nationally recognized program that certifies service professionals on how identify alcohol intoxication, and how to handle delicate situations with drunken guests. Employees are also trained on the various uniforms that clients can choose from. Each Enjoy Your Party staff member must be clean and presentable at all times, so that the branch image is upheld in any type of venue or event climate. Guests should never be able to distinguish between the client's own employees and the contracted Enjoy Your Party staff members.
New franchise owners must also go through the same rigorous training program that Enjoy Your Party employees complete. They must also learn how to then train their own employees in exactly the same manner, and learn the back office and franchise administration procedures as well. This requires new franchise owners to spend a week at the Enjoy Your Party corporate office in New Jersey, followed by another weeklong training session at the new location. It is during this stage that Maria Morlando, the Executive Director of Training and Development, will help the new business owner hire local staff, and put the Enjoy Your Party brand into place. In fact, every new franchise staff hire must pass a 28 question exam, following training, in order to be placed on an event.
"Serving the hospitality Industry is not only our mission but our Passion."
It is this commitment to training, and hiring the right individuals, who enjoy making people happy, that has allowed Enjoy Your Party to grow organically. In fact, Enjoy Your Party has never had a down year, and now that the company is branching out into the world of franchising, we may all someday attend an event and find ourselves face to face with a smiling Enjoy Your Party service professional.