Enjoy Your Party Introduces Unique Franchise Opportunity for Entrepreneurs in Hospitality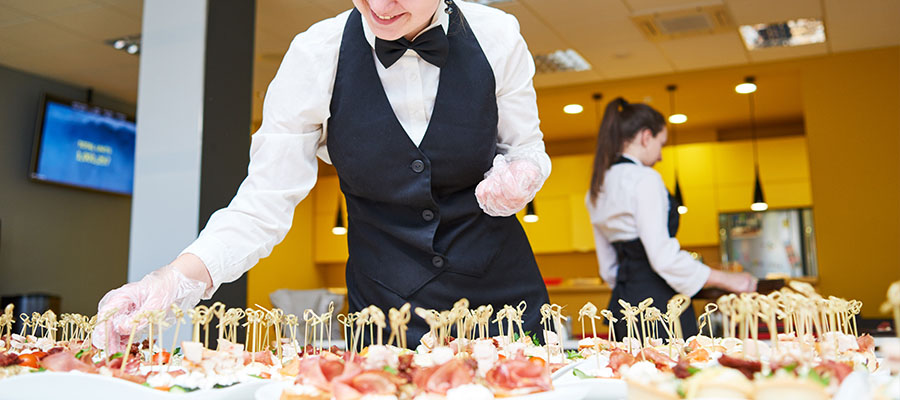 At a very young age, Rosanna Morlando learned the importance of taking pride in her work—regardless of what that work may be.
Starting, at the age of 12, Morlando picked up any job she could find. Over the course of eight years, she was able to fill her resume with experience in bridal salons, bakeries, supermarkets, restaurants and caterers. While working, she learned the true meaning of "White Glove Service" and the importance of customer satisfaction.
As a full-time working mother of two in the mid-1990s, Morlando eventually realized that it was time for a change of pace. Looking to spend more time with her children, she quit her full time position at a car dealership and started working on the weekend for caterers. But Morlando had a much different work ethic than most—the very mindset that fueled her as a young child became the foundation for every job she took on. This meant that in her new catering role, she wouldn't simply work an event. Instead, she would take initiative and run the entire party. From that moment on, at every event she serviced, she would say to the host, "Please let me do the work for you so that you can enjoy your party!"
From working catering events, Morlando soon realized there was a high demand for professional wait staff in the restaurant and catering industry. This realization sparked an idea for a new business venture, and with that, Enjoy Your Party was born. Morlando set up an office in her home, hired five employees and trained them to work catered events in private venues. Her client list rapidly grew, and in 1996, Enjoy Your Party became incorporated with a focus on providing wait staff to events in private homes.
Today, Enjoy Your Party has come a long way. The company employs more than 350 trained employees (which includes servers, bartenders, chefs, Maitre 'Ds, utility workers, dishwashers and set-up/break-down crews), and provides staff seven days a week to more than 50 off-premise caterers, country clubs, hospitals, universities, banquets and catering halls and food service groups throughout New Jersey, New York City, Eastern Pennsylvania and South East Florida.
To better meet the growing demand for exceptional staffing services, in 2016, Enjoy Your Party made the decision to franchise its business and expand its model nationwide.
"What ultimately sets Enjoy Your Party apart from the competition is our unwavering commitment to providing well-trained professional staff for any event—no matter how big or small," said Morlando. "At Enjoy Your Party, our No. 1 priority is our customers. Hosting an event can be an overwhelming task, which is why we are there to help—every step of the way. Our quality of service at an event will always be remembered by a host and their guests, and the time was right to bring the same experience that we're renowned for in our home state of New Jersey to more people than ever before."
To do this, Enjoy Your Party is now seeking the right franchisees to help lead the charge in new territories. Not only does the brand boast a quick start-up investment of under $100k, but it nearly limitless growth potential, too. With locations currently throughout East Coast, Enjoy Your Party could thrive in just about every state. Because Enjoy Your Party is not a brick and mortar business, franchisees don't have to worry about expensive build-out costs to open a location. Franchises are also purchased by territory, and franchisees can run as many as three at a time—all of which can be run from one office.
"For us, the right franchisee is someone who not only comes from a solid business background in food service and hospitality management, but someone who is willing to use that knowledge to train and develop future professionals. Having an energetic and engaging personality is also crucial," Morlando said. "With those traits in mind, we're eager to find the right entrepreneurs to help take our business to the next level in the months and years to come."