How Enjoy Your Party's Corporate Office is Working to Enhance its Business Model and Provide Franchisee Support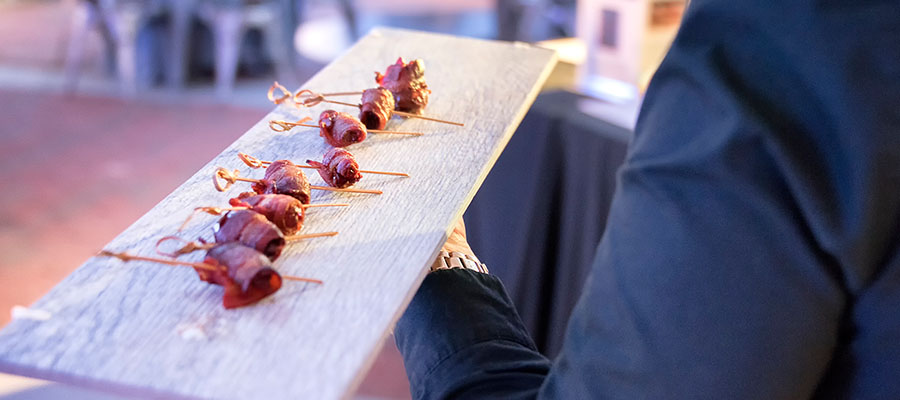 While a majority of Enjoy Your Party's staff works out in the field, there are members of the brand's corporate team that are hard at work behind the scenes to ensure the brand—and its franchisees—are set up for success.
There's no shortage of players involved when it comes to moving the food service staffing industry forward. From professional and experienced servers, bartenders and grill cooks to top tier maître 'ds, dish washers and break down crews, there's a large team of people at work who are out in the field to make their brand successful every single day. However, there's another side to the food service staffing industry that isn't as forward facing. And the people who manage those behind the scenes operations play an equally critical role in ensuring a brand's success.
For Enjoy Your Party, a leading food service staffing agency that's also an emerging franchise, that behind the scenes team is made up of its corporate staff members. Each employee working out of their corporate office oversees their own area of operations where they get to show off their strengths, from development experts tackling expansion initiatives to educators creating employee training systems. But Diane Babernitsh, Enjoy Your Party's office manager, is able to dabble in everything.
Since becoming a part of the Enjoy Your Party family a year and a half ago, Babernitsh has become an integral part of the business. Between managing payroll and handling invoicing, Babernitsh handles the day-to-day operations of the business that have the potential to make or break its success, even though they're not glamorous. And now, as Enjoy Your Party breaks into the franchising industry, she's preparing to share that essential knowledge with the brand's franchisees.
"As an office manager, I handle just about everything that you can imagine. From answering phones, booking events and verifying client information to managing payroll and processing invoices, I oversee the behind the scenes, day-to-day tasks that keep Enjoy Your Party moving forward," said Babernitsh. "While those parts of running a business are often overlooked, they're essential tasks for franchisees to understand. That's why I'm going to be working with the local owners who join our system to ensure that they're properly trained on all of our financial software and get them up to speed on entering payroll as well as invoicing for their clients."
Having access to Babernitsh—in addition to Enjoy Your Party's proven business model—will be a major competitive advantage for franchisees who join the brand's system. Not only will local owners be equipped with the tools and resources that they need to succeed when their employees are out in the field, but they'll also be fully prepared to handle the back end of the business that ultimately opens the door to consistent and long term success.
According to Babernitsh, that type of success will be attainable for all franchisees who sign on to bring Enjoy Your Party to their local community. That's because the brand sets the standard for excellence in the food service staffing industry by focusing in on customer service.
"Enjoy Your Party is unique in the way that we handle everything. This isn't your average staffing agency—it's a part of our DNA to guide our customers through their events and hold their hands whenever needed. Every member of our team is committed to answering every question—no matter how big or small—that our clients have to ensure that their event goes off without a hitch. Enjoy Your Party takes a hands-on approach to food service event staffing, and it's clear that our customers notice a difference," said Babernitsh. "That difference will also be recognizable to franchisees who sign on to open up their own Enjoy Your Party location. There's no doubt that the brand's team—myself included—will go above and beyond when it comes to providing them with the best possible support."
With more than 450 employees currently operating under the Enjoy Your Party umbrella, it's clear that demand for its staffing services is high. And with an initial investment that ranges from $84,800 to $111,375, the brand is offering entrepreneurs the chance to tap into that growing consumer demand at an affordable price.
"As an emerging franchisor, our number one priority is setting our franchisees—and their employees—up for success. That means giving them a clear and comprehensive look at what it takes to make our proven business model work behind the scenes," said Maria Morlando, director of training and development for Enjoy Your Party. "What we do on a daily basis in the corporate office is something that franchisees will need to take care of as they launch their locations. But with Diane's help, we've been able to perfect our operations to ensure that things are running as smoothly as possible."